We do not recommend Trading212.  They have a bad reputation in the market and their mobile app has a very low rating.  I recommend that you read about a better broker such as AvaTrade or Forex.com instead.  You can also go to our main page to read more about brokers or read this article in the Signal.
Trading 212 is a trading site where you can gain exposure to over 1,800 tradable assets, including over 150 FX pairs. Cryptocurrencies – such as Bitcoin, Ripple and Ether – are represented, and you can also gain exposure to stocks, commodities, indices, EFT:s, and more.
Trading 212 was created by the Bulgarian company Avus Capital. In 2013, the company was incorporated in the United Kingdom, which means that it falls under the auspices of UK law and the UK Financial Conduct Authority.
The trading platform
The trading platform works well and is easy to use. You can use a demo account to check out the platform before you decide to make any real-money trading.
A downside with this platform is the lack of support for algorithmic/automated trading, although charts and analysis tools are included in the platform.
Can I use the MetaTrader4 platform?
No, a downside with Trading 212 is that the widely popular MetaTrader4 (MT4) can´t be used. If you are used to the MT4 platform, you might miss some of the tools and features when using the Trading 212 platform.
Commissions & Spreads
Trading 212 offers commission-free trading for many assets.
Instead of making money from commissions, Trading 212 chiefly focuses on making money from the spreads. Naturally, their spreads are not super-tight. There are trading sites that offer tighter spreads than Trading 212, but these brokers tend to charge commissions, so you need to take a look at the whole picture to find what is best for your particular trading style and preferences. Interestingly, the spreads for cryptocurrencies are actually highly competitive at Trading 212.
Currency conversion
Trading 212 charges fees for currency conversion.
Account types
Real-money accounts
Retail Account. This is the account type for traders that are not professional traders.
Professional Account. Only professional traders can have this type of account. You must fulfil certain requirements to be considered a professional trader. Some of these requirements involve trading frequency, capital and previous trading experience. When you are considered a professional trader, you are not protected by consumer protection laws. You have more freedom, but less protection.
The spreads are the same for retail accounts and professional accounts, and both account types have the same access to commission free trades.
Demo account
A demo account is a great way to learn how the platform works and try out different strategies without risking any real money. In the demo account, you trade with free play-money.
Can I trade on mobile devices?
Yes, you can trade on smartphones and tablets.
Trading 212 have one app for Android and another one for iOS. Both apps offer full functionality and it is even possible to conduct trades directly from visualisations.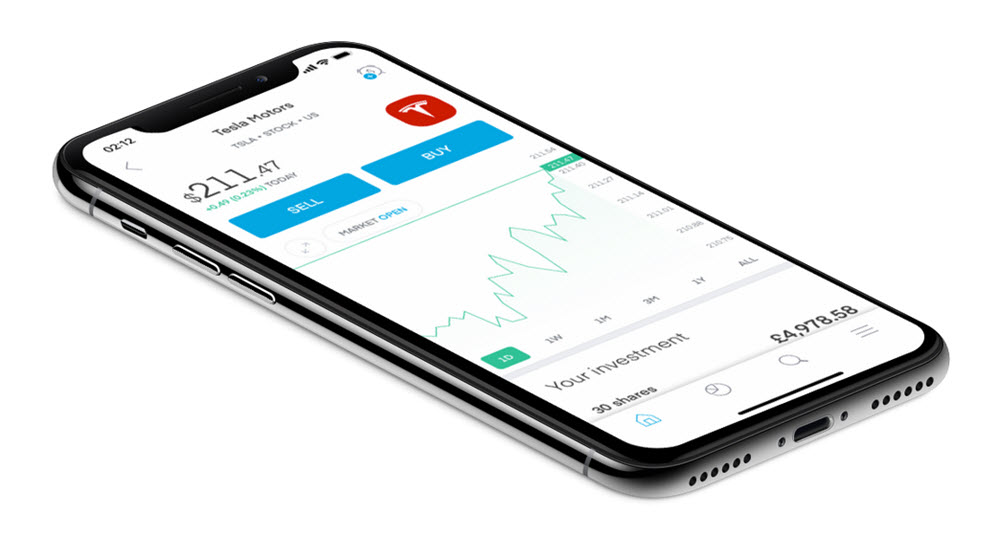 Does Trading 212 offer leveraged trading?
Yes, Trading 212 offers leveraged trading.
Retail (consumer) traders
The maximum leverage is 1:30. For some markets, the cap is lower; the cryptocurrency cap is for instance set at 1:2. The caps are based on European Union rules. It is unclear if Trading 212 will increase the available leverage for consumer traders when the UK (in which Trading 212 is regulated) leaves the EU.
Professional traders
The maximum leverage is 1:300 for professional traders that fulfil the requirements.
Transactions
Trading 212 accepts several different transaction methods, including major credit and debit cards, bank wire transfers, and some e-wallets.